Field Information
When it comes to field work the Weimaraner and the Weimaraner Longhair is truly a versatile breed.
The breed is used in all aspects of field work from tracking game to pointing & retrieving. The Weimaraner is used on many different game species including deer, duck, rabbit, quail, pheasant and foxes. It can adapt very quickly to hunt fur and/or feather.
The Weimaraner generally has a "Soft Mouth". The webbed paws make this breed a very competent swimmer for retrieving birds from the water.
You will see the Weimaraner competing in all different facets of field disciplines which include-
Non Slip Retrieving Trials
Field Trials
Retrieving Ability Test for Gundogs (RATG)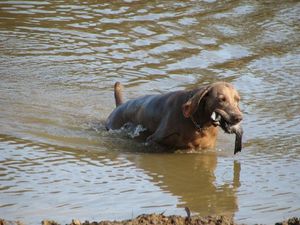 Water retrieve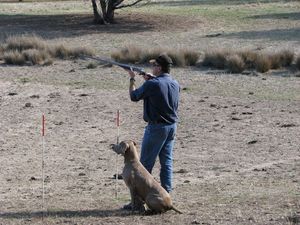 Steady to shot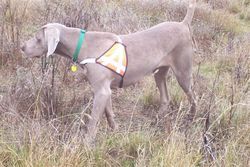 Scenting game
The Weimaraner Club of Vic Inc. holds training days to help members with all the above disciplines & more.
For further inquiries you can contact us
Have a look at some of our previous events photos